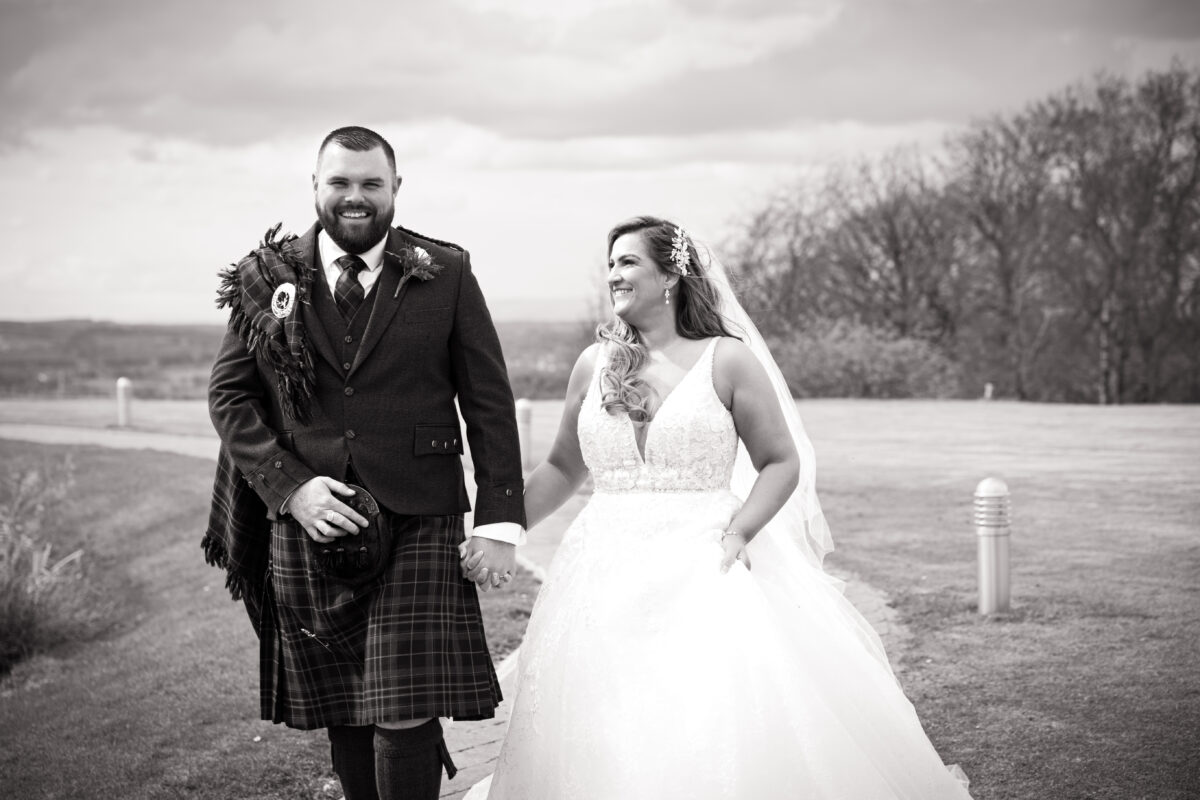 As a wedding photographer, there's nothing more special than being able to capture a couple's love story on their big day. And that's exactly what I had the privilege of doing on April 14th, 2023, at The Vu in Bathgate, for Mr & Mrs Robertson's wedding.
I first met Andy, the groom, just three weeks prior, when he was the best man at another wedding I was photographing. It was such a joy to see him again, this time as the groom, surrounded by his family and friends.
The day started with the bride and groom getting ready at separate locations, surrounded by their closest loved ones. It was a beautiful day with good weather, which allowed us to take some stunning photos before the downpour started.
As the ceremony began, the excitement and anticipation in the air was palpable. Mr & Mrs Robertson exchanged heartfelt vows, and their love for each other was evident in every glance, every touch, and every smile.
After the ceremony, we took advantage of the stunning location, with The Vu providing a beautiful backdrop for the wedding photoshoot. The couple and their wedding party were full of energy and laughter, and it was a joy to capture the genuine moments of happiness and love.
The reception was full of heartfelt speeches, delicious food, and dancing. The guests were clearly having a great time, and the energy in the room was infectious. As the night drew to a close, the couple shared one final dance, surrounded by their family and friends, before departing on their new journey together as husband and wife.
Being able to capture such a special day for Mr & Mrs Robertson was an absolute privilege. It was an honor to witness their love story unfold and to be able to capture it through my lens. I wish them a lifetime of happiness together, and I hope that the photos and videos I captured will serve as a cherished reminder of their wedding day for years to come.